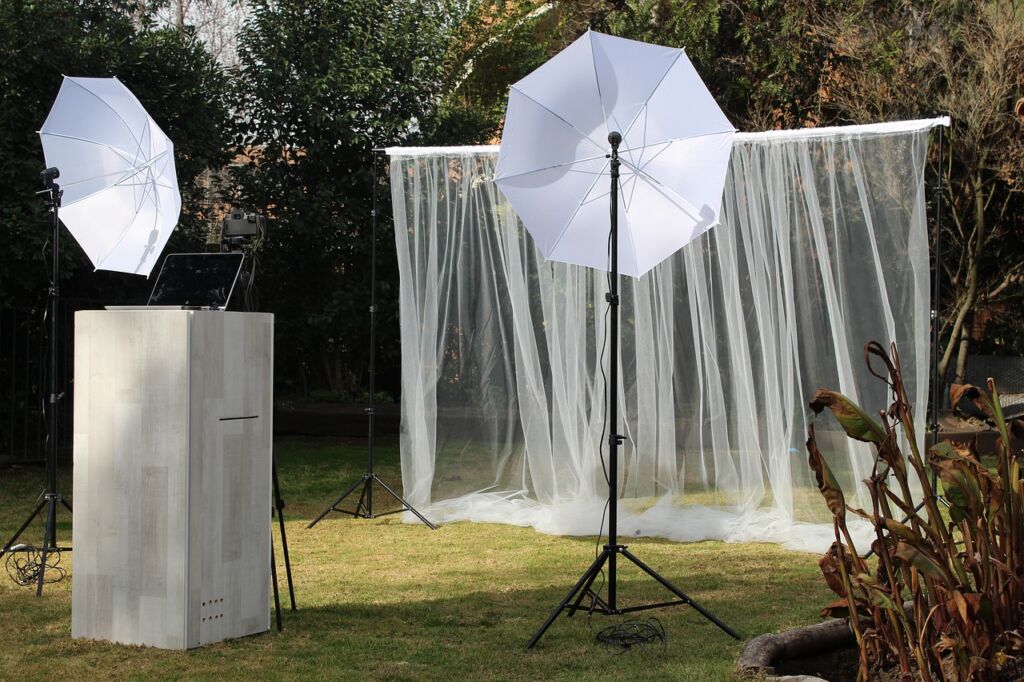 You expect a huge turnout to your upcoming party, and you're ecstatic about the many memories that will be made—and shared on social media. To jazz things up, you're considering adding a photo booth to the mix, as it will provide the perfect spot for your guests to snap their pictures.
Good choice.
Now, though, you have another important choice to make: should you choose an open-air booth or an enclosed photo booth?
Here's a rundown on the differences between open-air photo booths and enclosed photo booths, as well as when it's best to rent each.
Open-Air Photo Booths
An open-air booth isn't actually a "booth" at all; instead, it is an open area set up for taking pictures. Let's take a look at some of the benefits of this type of set up.
Smaller Size
An open-air photo booth has a smaller footprint than an enclosed photo booth does, so it's the best booth option if you have a tight space for picture taking. For instance, you may want to choose an open booth if your event venue has tiny doorways or if you need to fit your booth in an awkwardly small corner. It's also great if you're getting married and you don't want a larger enclosed booth to make your reception area feel cluttered.
Additional Room
Another perk of open-air photo booths is that they can accommodate a larger number of people than closed booths can. In fact, you can easily squeeze six to eight adults into an open-air photo booth comfortably. For this reason, it's the best option if you'd like your event-goers to be able to take group shots. Plus, it is handicap accessible, which means all of your attendees will be able to enjoy your photo booth.
Extra Benefits
Open-air photo booths also offer the benefit of being customizable with the backdrop of your choosing. In addition, because fresh air can blow through your open-air booth, unlike with an enclosed booth, it's a wise choice for any event that will involve a lot of dancing, as well as for outdoor events or events in warmer weather.
Enclosed Photo Booths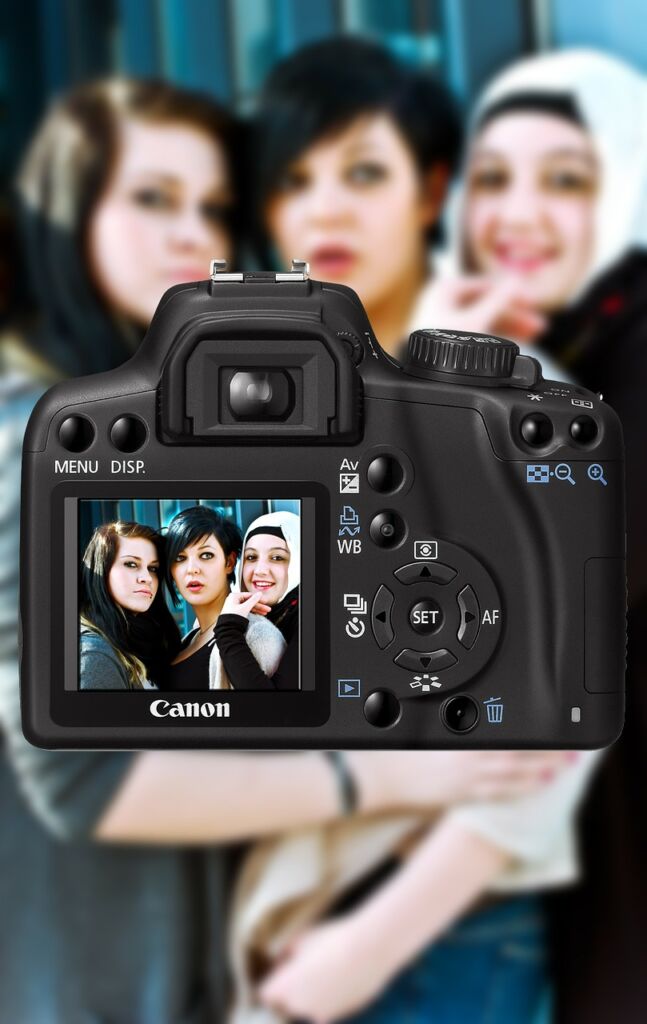 An enclosed photo booth provides a classic appeal that may stir up memories of taking pictures with friends at your local mall in high school. So, many people may gravitate to these booths for this reason alone.
On top of this, the lighting in an enclosed booth tends to be better than in open-air photo booths. For this reason, an enclosed booth might work best if your event venue is rather dark.
Finally, if you're tight on space, an enclosed booth offers an advantage that an open booth doesn't. Although open-air booths do have smaller footprints, you'll still need additional space to set up the camera equipment. However, an enclosed booth is more compact, with everything—the posing space, camera, and background—being restricted to a small space. Therefore, it's an excellent option for saving space overall.Get in touch with us at Pic Station to learn more about our open and enclosed photo booth options and book the best one for your needs today!