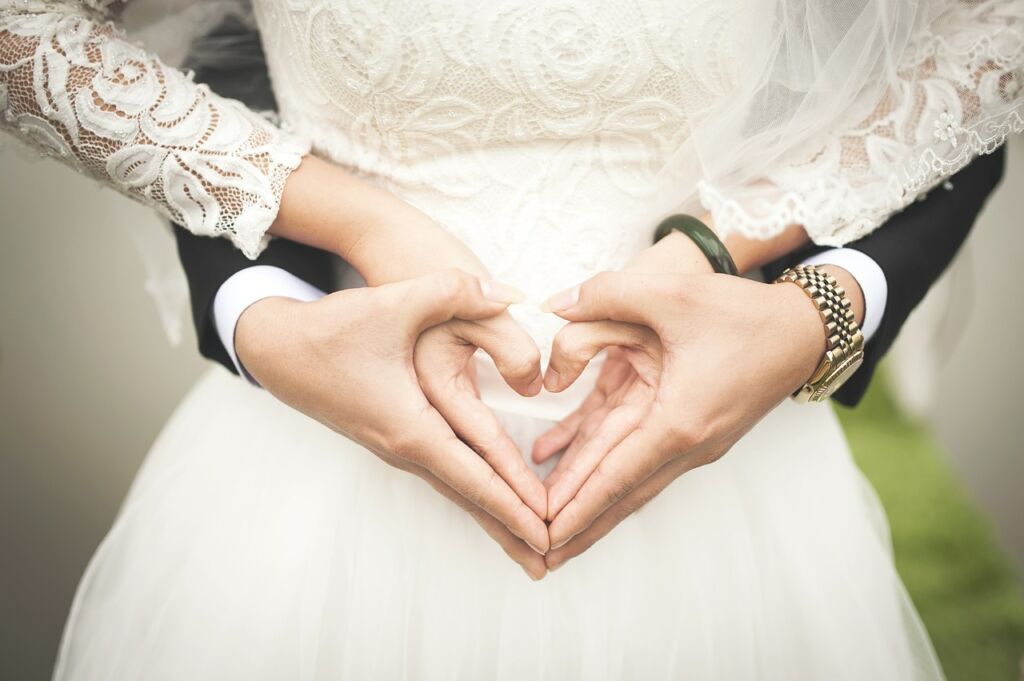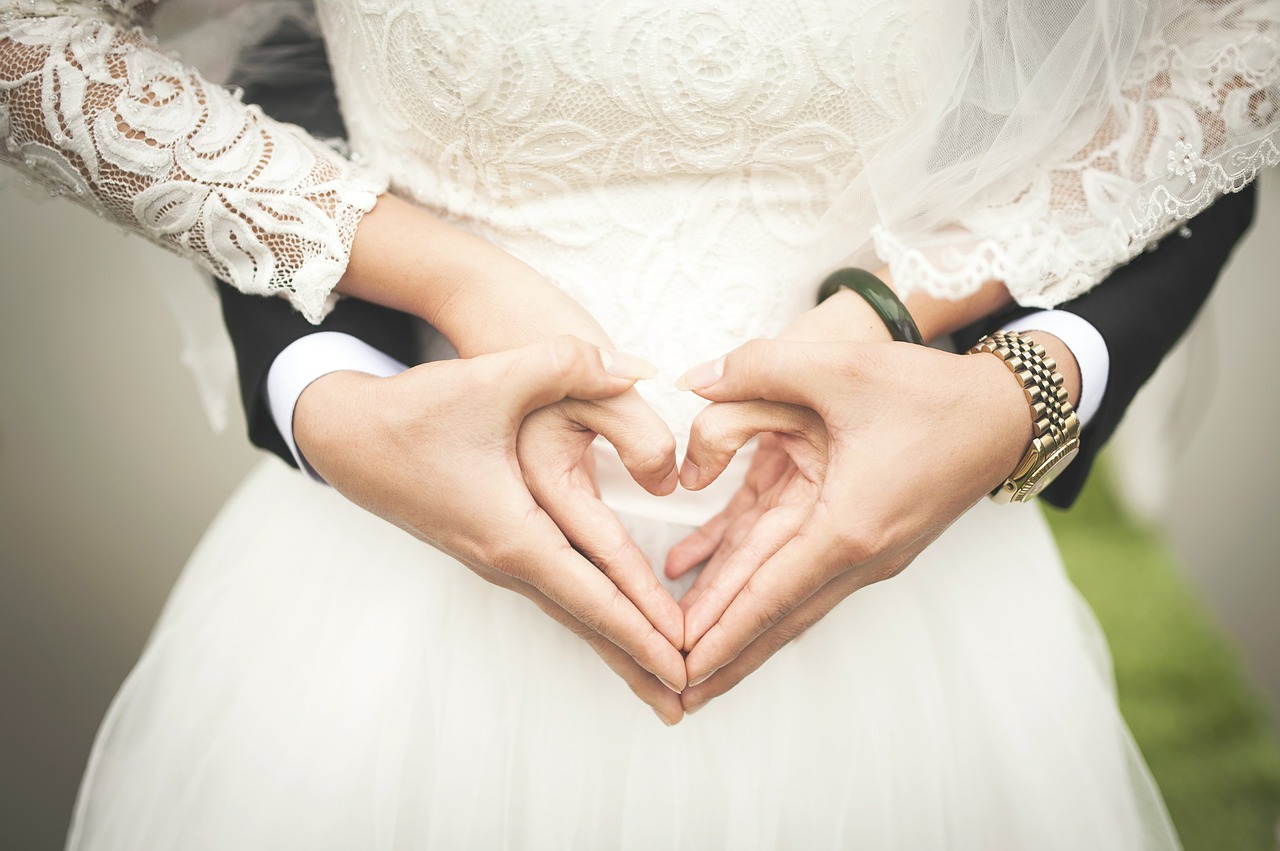 It's wedding planning season for you, so let's see if you've got most of your must-have reception items already lined up:
DJ booked? Check.
Cake ordered? Double check.
First dance song chosen? Triple check. #winning
Photo booth reserved? Hmm….
It's #2019, so if a photo booth isn't on your checklist yet, it's time to get with the times and reserve one right away. Why? Because a photo booth is an excellent tool for enhancing your marriage celebration's mood and adding more entertainment to your reception.
Photo booths have become increasingly popular at weddings across the United States for a couple of core reasons. First, they're an easy way to make your wedding more memorable for all involved, and second, setting them up isn't complicated when you work with the right company.
Here's a rundown on some of the best photo booth ideas for weddings this year, as well as some other reasons why photo booths are the perfect wedding reception addition.
Origami
Adding custom origami to your booth is one of the best photo booth ideas for weddings if your wedding boasts geometric patterns, a Zen vibe, or clean lines.
For instance, you can create origami masks that look like animal faces, as well as origami bow ties, hand props, and even mustaches. Creating an origami backdrop for your wedding reception photo booth—for example, one where origami cranes hang in the background—is another great idea that your guests won't forget.
Earthy Feel
Here are some other wonderful photo booth ideas for weddings with an earthy vibe: Hang dried herbs or dried flowers in straight lines in front of a white photo booth backdrop.
The goal is to allow each herb or flower to hang on its own, much as items do on a clothesline. Ideally, you should space the herbs or flowers about three to six inches apart for a clean boho aesthetic.
In addition, include a few earthy props in your wedding reception photo booth, like eye-catching flower crowns that your guests can wear. You can even have them hold roses with long stems, as well. In the end, you'll have striking yet simplistic photo booth decor that your guests will love.
Bring a Wall to Life
One of the most popular photo booth ideas for weddings is to create living walls, especially for couples who are outdoorsy. This involves creating a photo booth backdrop featuring growing greenery, succulents, and air plants.
As you create your living wall, your goal should be to create a wall that is as full and lush as possible. Then, you can set up two white chairs in front. With the striking contrast of the white seating and green wall, your guests will no doubt end up with astounding photos. And this is why the living wall idea remains among the most in-demand photo booth ideas for weddings.
Also, for your wedding reception photo booth props, you can have your guests wear crowns created using birch branches. In addition, your guests can hold large pine cones to add to the natural feel of the photo scene.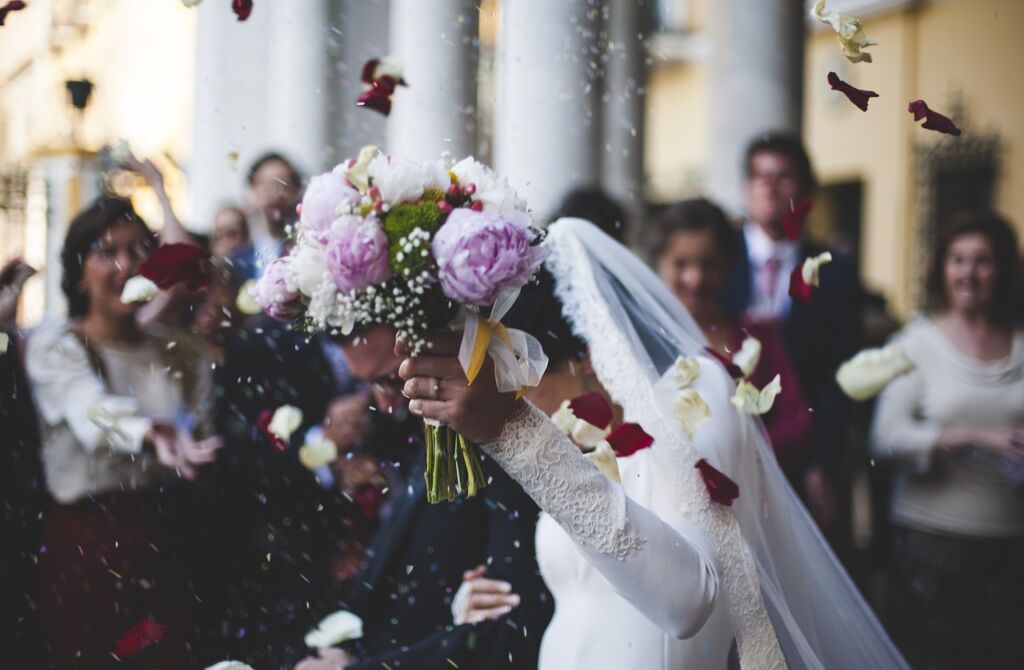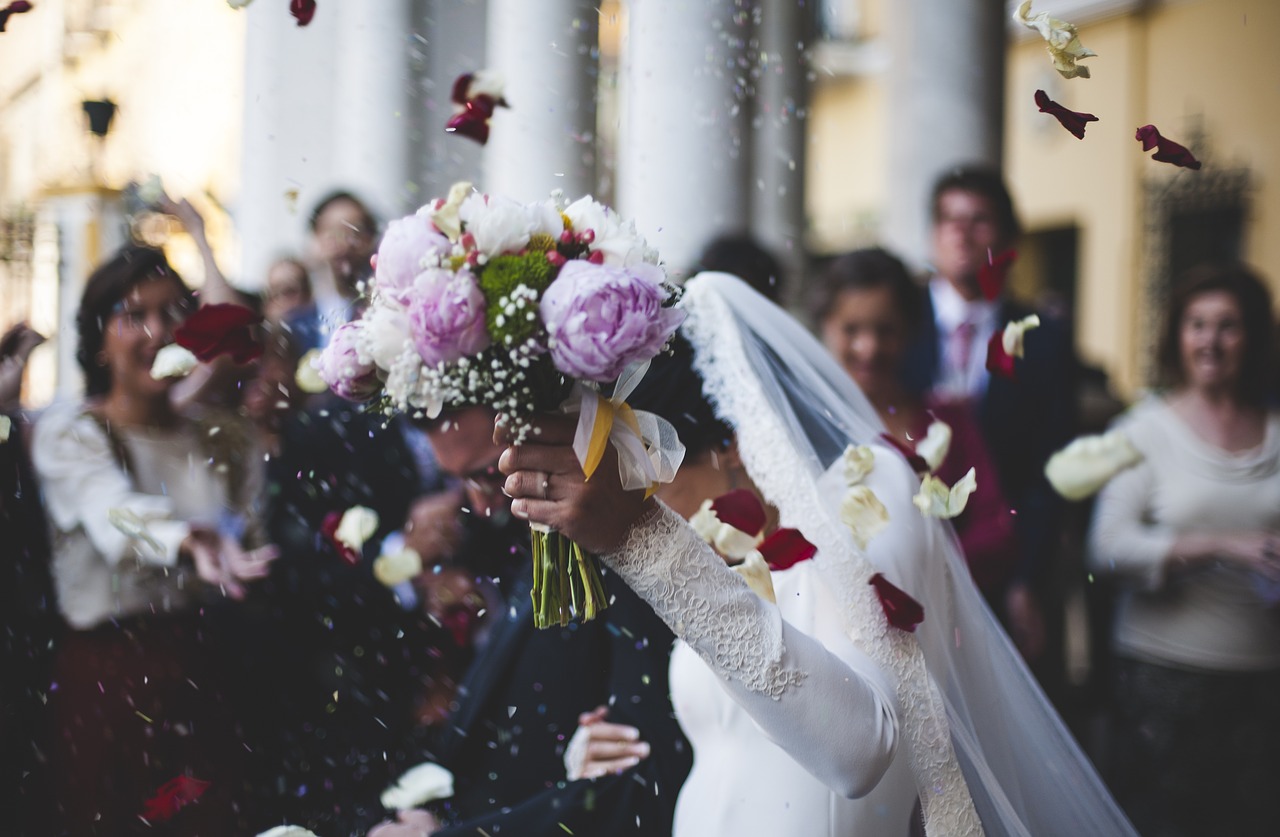 Floral Monogram
Another one of today's top photo booth ideas for weddings? Displaying your and your significant other's new shared last initial on your photo booth wall, using fake flowers. In this way, the initial will show up in all of your guests' photos.
To do this, simply take a garland featuring faux flowers and arrange the garland into the cursive form of your initial. Then, attach your garland to your booth wall using self-adhesive, removable hooks. You could even make your garland plumper by adding extra faux flowers to it.
Lively, Colorful Backdrop
Looking for photo booth ideas for weddings that involve creating a vibrant photo scene for your guests? Then here are a couple of ideas for you.
First, you can hang up unfurled crepe paper rolls as your photo booth backdrop. Crepe paper offers the benefit of being easy to handle, as it is lightweight. In addition, it comes in a wide range of hues to bring your wedding reception photo booth to life.
Second, you can hang up various types of flagging tape—the type of tape used to block off a construction site—as your booth backdrop. With this fluorescent plastic, the end result will be a festive booth background featuring a variety of patterns and colors for a unique photo opportunity.
Why Include Photo Booths at Your Reception?
Incorporating the above photo booth ideas for weddings into your reception is a good idea for a multitude of reasons.
First, each guest's photo booth experience is shareable. That's because once your guests snap photos of themselves in front of your astounding backdrop, they can easily share the photos on their social media pages. In essence, a reception photo booth will allow you to relive your celebration through your guests' posts, as well as share the experience with individuals who weren't able to make it.
On top of this, when you use the above photo booth ideas for weddings—especially the one including your floral monogram—you create the ideal souvenir for your guests.
Sure, you could give your guests custom cookies with your last initial on it, but it's gone a few minutes after they've gotten home. And honestly, most wedding favors are soon forgotten after the big day. However, photo booth pictures are something your guests will enjoy looking at over and over again for years to come.
Add a Photo Booth to Your Wedding Reception Today!
Incorporating the above photo booth ideas for weddings into your celebration is an excellent way to keep your guests loosened up and having fun on your big day. Plus, it's a great way for you to remember all of the guests who helped you to celebrate your new marriage.
At Pic Station, we make it easy for you to take your wedding reception to another level with our wide range of photo booth options. Get in touch with us to find out how to book your photo booth today, just in time for your upcoming nuptials.